HIRE- Stand Up Paddleboard, Port Fairy (Great Ocean Road)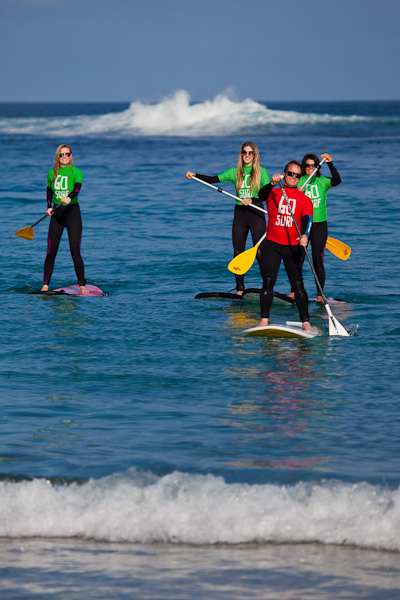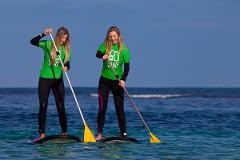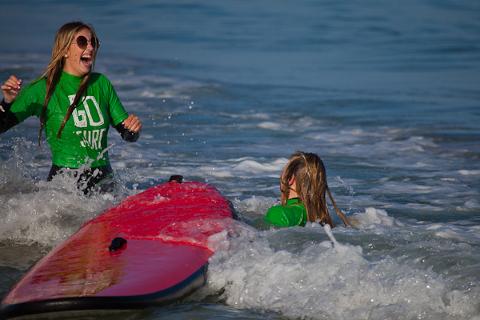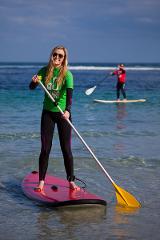 Duration: 2 Hours (approx.)
Location: Port Fairy, Vic
Product code: SUPHR
"Thanks for 1 of the best experiences of my life! Stand-up Paddle boarding with a pod of dolphins, playing & frolicking with us for about 25 minutes = Amazing!! Not to mention a few seals swam by too…" – Cassie Sherwel
Fun, easy and scenic, the BEST way to explore Port Fairy's beaches!
If you are wanting to tick Stand Up Paddleboarding of your bucket list, Port Fairy's East Beach is this is the place to do it. You can start in flat water and try catching some small waves over a leisurely 2 hours. It's easier than you might think and is hugely popular with all the mum's!
Fun for the whole family- its a perfect family activity and everyone, even the little kids, can have a go, or just sit up the front and let dad paddle them around.
Gift Cards
You can book a SUP hire as a gift card with an open date. It's the perfect fun, safe, original gift this summer! Our SUP hire operates over the xmas summer holidays so please make sure the recipient can use it over this period. We operate other times for groups of 4 plus.
Location
We bring to you! We hire paddle boards at the sheltered corner of East Beach. Please meet on the beach at the end of Battery Lane, the protected area of Port Fairy's Little East Beach near the rock wall.
Paddle Area
You can paddle up to 100meters off the beach and along the river wall. (Not in the river or around the river mouth- for safety reasons this is only available for guided tours)

Conditions

To make your paddleboard experience amazing, we recommending hiring when there is low winds. You need to hire 2 or more boards at a time.